Zuchu's Stolen Bag: A Setback in Kigali
Tanzanian music sensation Zuchu finds herself in a challenging situation as her bag, containing crucial items for the 'Trace Awards' event in Kigali, has been stolen.
However, Zuchu's determination to make the event a remarkable success remains unshaken. She arrived in Rwanda on October 20th in the company of her rumored partner, Diamond Platnumz, with great eagerness and enthusiasm for the upcoming event.
In a heartfelt message shared on social media, she stated, "I lost my bag with everything for my show today at the TRACE AWARDS in Rwanda, from me to the dancers. I'm trying to find a way to fill the gap, but please pray for me. Trying to stay positive."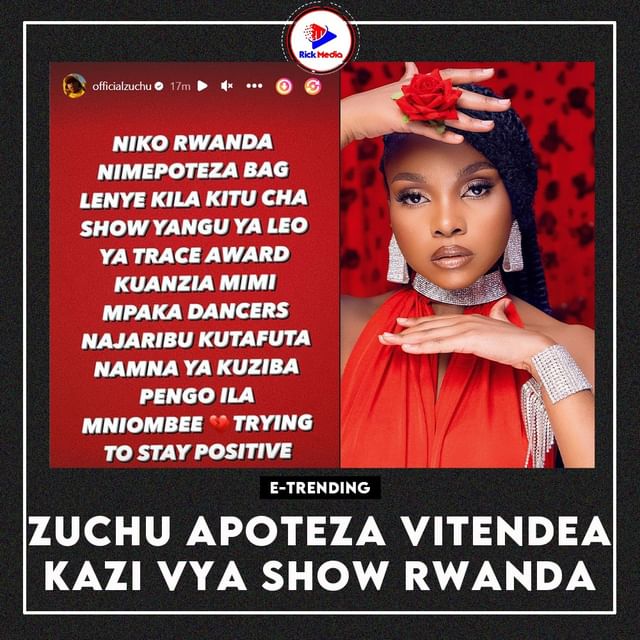 Zuchu's unwavering resolve and strength in the face of unexpected setbacks continue to shine, making her an inspiring example for fans and music enthusiasts alike.
Fans can eagerly anticipate Zuchu's performance and her contributions to the Trace Awards ceremony.
Zuchu, known not only for her musical talents but also her romantic relationship with Diamond Platnumz, is among the artists set to grace the Trace Awards event at Kigali's BK Arena on October 21, 2023.