Drought Takes a Toll on Agriculture in Eastern Rwanda
In Rwanda's Eastern Province, persistent drought has been a pressing issue since 1990, causing significant setbacks in agriculture and livestock production. Presently, approximately 30% of the province's land is grappling with drought.
To combat this challenge, the Rwandan government and its partners are recommending the use of irrigation as a solution to mitigate the impacts of the prolonged dry spells.
Eastern Province, often dubbed the "Province of Farming," has been plagued by recurrent drought for several years, severely hampering agricultural productivity. The region heavily relies on agriculture, with about 70% of its population depending on it for their livelihoods.
A survey of climate change in various districts of the Eastern Province, including Bugesera, Rwamagana, Kirehe, Kayonza, Gatsibo, Ngoma, and Nyagatare, revealed that some areas remain uncultivated due to insufficient rainfall.
Farmers in the region have been struggling to cope with the effects of prolonged drought. This situation, which started even before the independence war in 1989-1990, has had severe consequences on their lives and the well-being of their families. Agricultural production has dwindled, and the prospects of bringing their produce to the market seem bleak.
Many farmers, like 56-year-old Ndutiye Gaspard from Gatsibo District, are left with little hope and are left to rely on the unpredictable arrival of rain.
The visible impacts of the drought are evident in the withered vegetation and crops.
Despite the challenges, farmers persist in cultivation, hoping for better yields. In March 2023, when rains blessed many parts of the country, Eastern Province residents planted their crops with optimism, only to be disappointed by the absence of rain.
It appears that they will face yet another year of agricultural losses. NYIRABAGENZI LIBERATA, who planted 2 hectares of maize, has lost hope of any harvest, emphasizing that the unpredictable climate is now a significant challenge for agriculture and livestock.
Climate change in Rwanda has rendered certain regions unsuitable for cultivation, affecting both domestic and international markets.
Farmers who export their products, like SAKINA USENGIMANA, have experienced a significant reduction in harvests due to low rainfall, making it challenging to meet export demands. This, in turn, hampers the country's economy and impacts the general population.
The impact of these challenges on the economy is evident in rising food prices, with an 8% increase in 2022, as reported by the central bank.
To combat food inflation, the government is collaborating with the Ministry of Environment to address climate change, recognizing it as a major obstacle to agricultural production.
Mukeshimana Ellen, a small trader in the Kayonza District market, highlights that high food prices have affected her business, as customers stay away due to the scarcity of agricultural products. She, like many others, is eagerly awaiting measures to revitalize the agricultural sector and increase the availability of products, which are currently scarce in the country.
In essence, persistent drought, exacerbated by climate change, is a pressing concern in Rwanda's Eastern Province, with far-reaching implications for agriculture, food prices, and the overall economy. Addressing these challenges is essential to ensure food security and economic stability in the region.
The challenge of persistent drought in Rwanda's Eastern Province presents a complex issue, but there are several strategies and initiatives in motion to address it.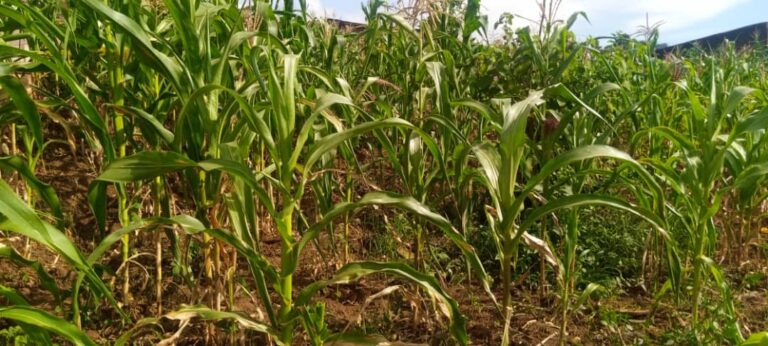 1. Drought-Resistant Farming: Encouraging the cultivation of drought-resistant trees and grasses is one approach. However, there's some skepticism among farmers who believe traditional crops like maize and beans might be more practical.
2. Irrigation Programs:The provincial administration has initiated an irrigation program to combat drought in severely affected areas. This initiative aims to cover 30% of the province's drought-affected land. It's worth noting that this solution may be financially out of reach for some citizens.
3. Collaboration with the Rwanda Agriculture Board (RAB):The RAB is working in partnership with the government and the private sector to tackle climate change. This collaborative effort seeks to leverage resources and expertise in addressing the larger issue of changing weather patterns.
4. Rainwater Harvesting: The Ministry of Agriculture is planning to support farmers in harvesting rainwater. This approach is part of their strategy to facilitate irrigation and promote the cultivation of drought-resistant crops.
5. Reducing Food Prices: By addressing climate change and enhancing agricultural productivity, there's potential to reduce food prices. This would involve measures to boost crop yields and stabilize food markets.
6. Community Efforts:Addressing drought requires a collective effort from the community, government, and relevant organizations. Promoting awareness, sustainable farming practices, and water conservation can all contribute to a comprehensive solution.
The overall goal is to build resilience in the agricultural sector and mitigate the impacts of climate change, ensuring food security and economic stability for the people of the Eastern Province.